Building a Network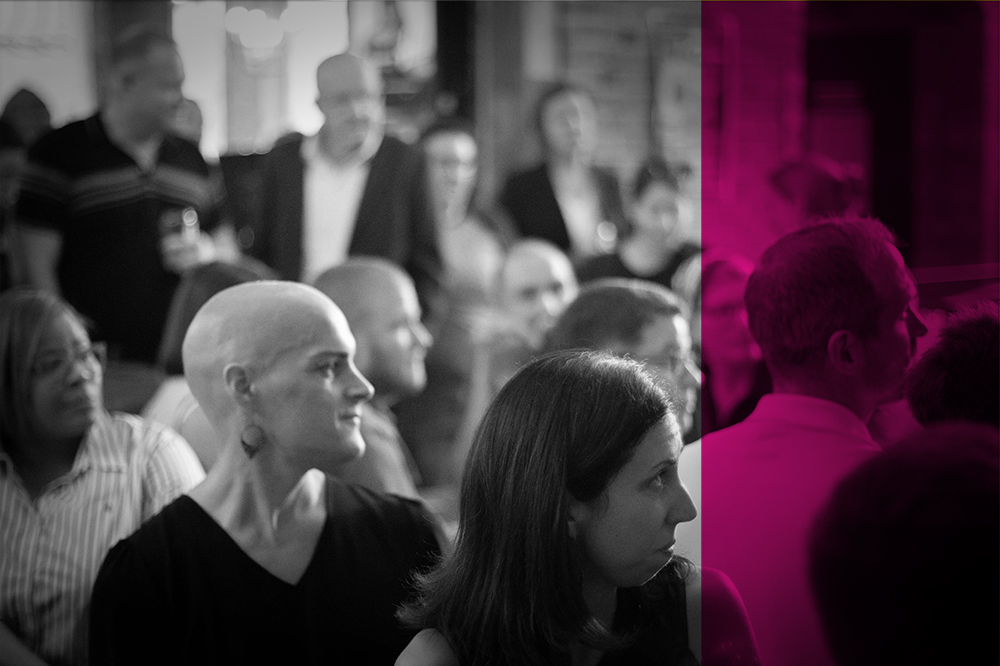 When can I apply to be a scholar or mentor?
mbross19
2020-06-04T11:48:29-05:00
We have not yet decided on a date for when applications will open for our second cohort. Our timeline has been greatly impacted by COVID-19. The best way to stay up to date on what we are doing at Huespring until then is to follow our facebook page: www.facebook.com/huespringleader
Leadership Council Members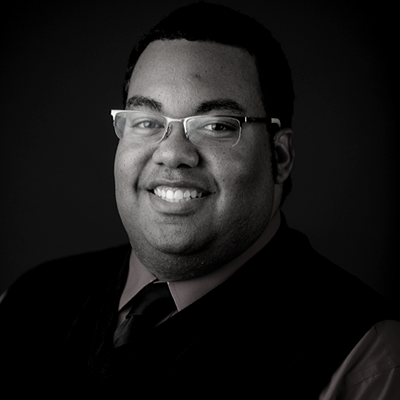 Andrew Aleman (He|Him|His) is a Clinical Social Worker and Independent Consultant from Omaha, NE. Andrew's professional roles have always been based in dismantling systems of power and uplifting the voices of those who are silenced. For three years as a private practice therapist, Andrew worked with LGBTQ+ youth & young adults as they navigated barriers and life transitions. During his three years at Nebraska AIDS Project, he worked directly with individuals living with HIV/AIDS, assisting them in obtaining needed resources and building additional supports. After being promoted to Community Engagement Supervisor, he was essential in making HIV/AIDS testing and education more accessible to Omaha's black community.
Currently, Mr. Aleman works as a consultant partnering with multiple organizations to address injustices impacting the lives of LGBTQ+ individuals, youth in the juvenile justice system, and violence against black women. Mr. Aleman also currently serves as the Co-Chair for the GLSEN Omaha Board of Directors, and as a member of the policy committee for ACLU Nebraska. Mr. Aleman was honored to be the 2018 Heartland Pride Brad Fuglei Impact Award recipient, and a 2019 Young, Black, and Influential Award recipient for Advocacy.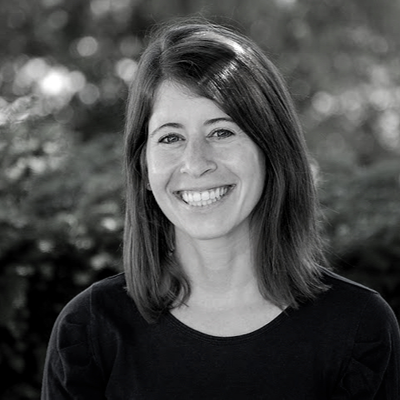 Jodi Benenson is an assistant professor in the School of Public Administration at the University of Nebraska at Omaha. Her research focuses on the intersection between civic engagement, nonprofit organizations, social equity, and public policy. Previously, Jodi was a Postdoctoral Scholar at the Jonathan M. Tisch College of Civic Life at Tufts University. Prior to pursuing an academic career, Jodi worked for a variety of nonprofit organizations in the Midwest. Jodi is actively involved with the Young Nonprofit Professionals Network (YNPN) and currently serves on the organization's national Board of Directors. She also serves on the board of New Leaders Council Omaha. Jodi received a B.S. and M.P.A. from Indiana University and a Ph.D. in social policy from the Heller School for Social Policy and Management at Brandeis University.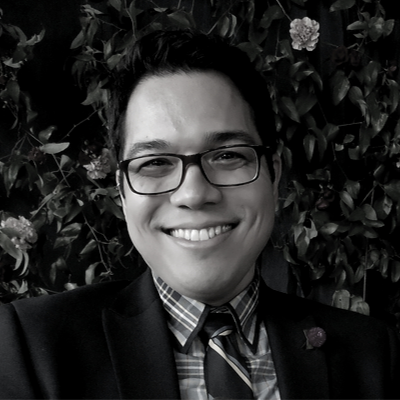 As Election Board Coordinator for the Douglas County Election Commission, Michael Cich-Jones provides leadership for the recruitment and development of more than 2,200 election workers in Douglas County. His efforts create awareness and generates support from the community for local and statewide elections. He has organized advocacy, donor and media campaigns for nonprofits in Oklahoma and Nebraska and extensive experience with grant writing and facilitating events from small workshops to large conferences.
Michael is a graduate of Oklahoma State University where he studied advertising and marketing and worked in student affairs (with a special focus on diversity and inclusion), grants administration and special events. He continues to be involved in social justice issues, focusing on LGBTQ+ equality, economic empowerment, reproductive justice and youth empowerment. Michael serves on the national board of the United Church of Christ and has served on the boards of GLSEN Omaha, the Friends of Planned Parenthood of the Heartland and UCC Justice and Witness Ministries.
Cich-Jones is a member of First Central Congregational United Church of Christ, where his husband, Scott, serves as senior pastor. Scott and Michael have a son, Sebastian who is a constant delight, and a very energetic Westie named Nash. They're all members of the Leavenworth Neighborhood Association in Midtown Omaha.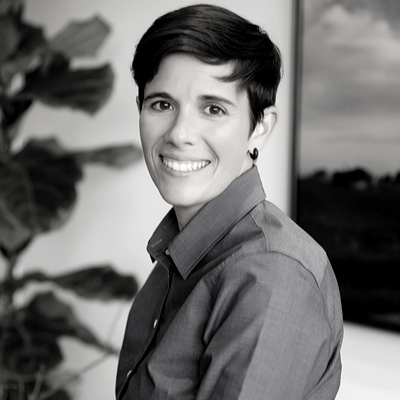 Meridith Dillon is a Program Associate at the Sherwood Foundation in Community Development Initiatives. Meridith has a passion for place-making and works to promote community development through public policy, advocacy, and community engagement. She has a diverse background that includes developing and implementing programming in nonprofit and governmental organizations including the University of Nebraska Omaha, Keep Omaha Beautiful, and the City of Omaha Planning Department. During her tenure at the City, she worked towards addressing equitable access to opportunity and completed the first Regional Assessment of Fair Housing for the Omaha-Council Bluffs municipal area.
Meridith joined The Sherwood Foundation in 2018 where she is focused on affordable housing, transit, and neighborhood development. She and her wife Alison run Big O! Bocce, a recreation league, which meets weekly in the spring and summer at Midtown Crossing. In her spare time, she enjoys spending time with her three daughters, gardening, and hiking.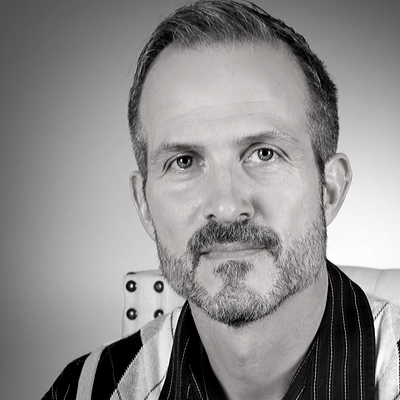 John H. Jeanetta was appointed president and CEO of Heartland Family Service in 2009. Under his guidance, the 145-year-old agency, which serves 52,000 people a year through 56 programs offered from 20 locations in east central Nebraska and southwest Iowa, has more than doubled its operating budget and expanded critical services in three focus areas: counseling and prevention; housing and financial stability; and child and family wellbeing.
John holds a Master of Business Administration degree from the University of Nebraska-Lincoln/Gallup University, a Master of Science in Social Work degree from Columbia University in the City of New York, and a master's specialization certification in gerontology from the University of Nebraska at Omaha.
He currently sits on several boards including: the U.S.-Ukraine Foundation Board of Advisors, the Nonprofit Association of the Midlands, PromiseShip and the Nebraska Family Support Network.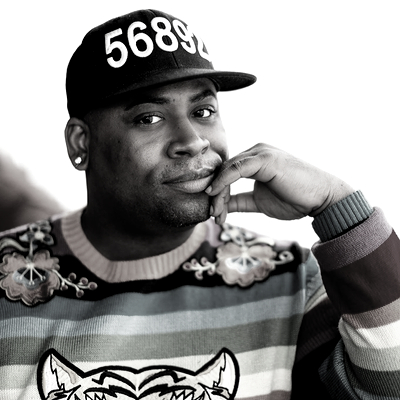 Morgan is an award-winning artist, activist, and speaker. As the Executive Director of Black and Pink, the largest prison abolitionist organization in the United States, Morgan works daily to dismantle the systems that perpetuate violence on LGBTQ/GNC people and individuals living with HIV and AIDS. Partnering her lived experience of incarceration as a youth (which included 18 months in solitary confinement), with a decade of change-making artistry, advocacy, and background in public health, she continues to work in spaces of sex education, radical self-care, and youth development with intentions of dismantling the prison industrial complex and its impacts on our community. Morgan is an NAACP Freedom Fighter Award recipient, Young, Black, and Influential Award recipient for Advocacy and Omaha Chamber Young Professionals Changemaker Award recipient. Dominique is a TedX Speaker, 2019 graduate of Leadership Omaha (Class 41) and National Juvenile Justice Network 2019-2020 Fellow. She's currently completing her capstone project for her studies in the Georgetown University – System Involved LGBTQ Youth Scholar Program. Find out more about Dominique Morgan at www.dominiquemorgan.com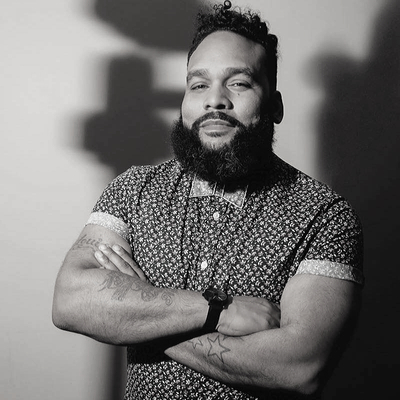 Louie A. Ortiz-Fonseca is an award winning HIV activist and artist. For over 20 years, he has worked with influential nationally recognized agencies and has been an integral part of HIV prevention and youth development programming in Philadelphia. Since graduating from Lincoln University with a Master's Degree in Human Services and Organizational Development in 2009, he has been committed to working with grassroots queer agencies of color to strengthen their work with Latino gay men. He is the 2015 winner of the Hispanic Choice Awards for Creative Artist of the Year for his storytelling project The Gran Varones. Louie is currently the Senior Program Manager of LGBT Health & Rights at Advocates for Youth, where he oversees a multi-city project working school districts to provided intentional and effective HIV Prevention to Black and Latino young men who have sex with men.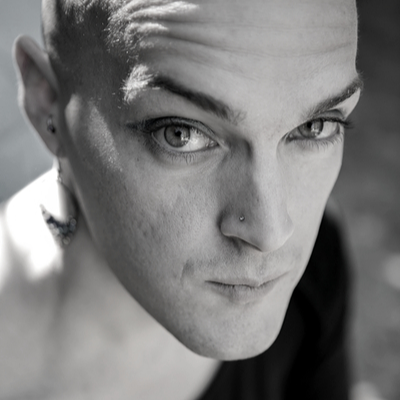 James Pennington is a trauma therapist who operates their own private practice, Dream Again Therapy, in Omaha, Nebraska. They are a member of several professional organizations, including the ASGPP, EMDRIA, ICEEFT, and APA Division 44. They have presented at a number of local and national conferences on LGBTQ+ issues, working with trauma survivors, and how cultural issues impact the therapeutic process. They also work as a consultant to help clinicians and agencies provide more affirming care to clients with transgender and non-binary identities.
Marque is an alumnus of the University of South Dakota and was raised by his mother and step-dad, both 28-year veterans of the US Army. While growing up, Marque's parents instilled in him Duty, Respect, and Selfless Service. After college, he began working with disadvantaged youth at the South Omaha YMCA and became the Youth Program Director, from 2012-2017.
Marque currently is the Exec. Program Director for the Nebraska Center for Workforce Development & Education working to connect youth to trade careers after graduating high school.
Marque was elected to the Omaha Public Schools (OPS) Board of Education in 2013 and was re-elected in 2014 and 2018. Since joining the board, Marque has served on various committees, including the Learning Community of Douglas & Sarpy Counties, the South YMCA Board of Directors, African Culture Connection Board of Directors, and the Omaha Public Schools Foundation board of trustees—which provides scholarships and grants to students and teachers in Omaha Public Schools.
Marque has dedicated most of his career to OPS to making sure disadvantaged children are held to high standards of achievement and are empowered with the support needed to make them successful. He understands that teachers are crucial to the success of OPS students and continues to fight to provide local schools the autonomy they need to serve their students better. He also continues to advocate for increased involvement by teachers in administrative decisions affecting classroom instruction so that they have the freedom they need to provide students the highest quality of education possible.
Marque has helped create safe and enriching environments for students by working to pass the $421 million bond, supported by the voters 2-1 in 2014, promoting after-school enrichment as a mentor, and removing barriers that prevent student learning and parental involvement. Marque continually visits the 20+ schools in his sub-district to meet with teachers, students, and administrators regarding their challenges and successes because he believes We Work Best When We Work Together!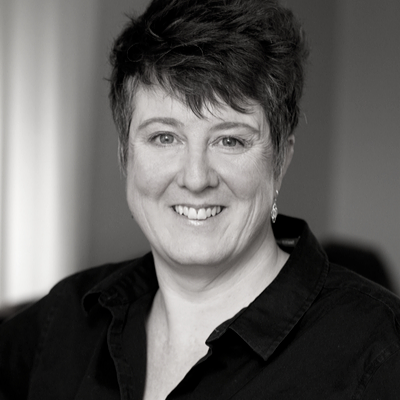 Abbi Swatsworth is the Executive Director of OutNebraska – a statewide advocacy organization that is working to celebrate and empower thriving LGBTQIA+ communities. With a degree in Social Work and more than 20 years of nonprofit experience with marginalized communities, she brings an important perspective to her work. Abbi is a member of Lincoln Rotary #14, the Mayor's Commission on Women, and serves on the board of the Lincoln/Lancaster Women's Foundation.